Expanding Australia's Defence co-operation with India – Questions Without Notice
Senator McLACHLAN (South Australia) (14:50): My question is for the Minister for Defence, Senator Reynolds. Can the minister outline how Australia will expand defence cooperation with India following the elevation of our bilateral relationship to a comprehensive strategic partnership and how this partnership will help drive our economic recovery from the COVID-19 pandemic?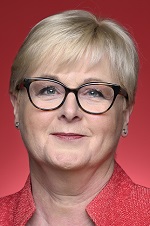 Senator REYNOLDS (Western Australia—Minister for Defence) (14:51): I thank Senator McLachlan for the question and also for his enduring commitment to defence and the defence industry. Strengthening Australia's defence relationships is a key priority for me and also for the Morrison government. That's why, since becoming minister, I've conducted 16 international visits and also hosted six international counterparts here in Australia. During COVID-19, I've maintained this tempo of international engagements with over 20 virtual calls with 14 international counterparts. These defence relationships are critically important for our nation—none more so than our relationship with India.
The recent Australia-India leaders virtual summit was a groundbreaking moment in our relationship. As Minister Birmingham outlined in this place last week, India is Australia's fifth largest export market with the expansion of our trade relationship, which will be crucial as we both recover from COVID-19. As my counterpart Minister Singh and I discussed at our last call, both our defence forces are playing leading roles in our nations' responses to COVID-19. The comprehensive strategic partnership further strengthens our bonds through two new landmark defence agreements. Firstly, the mutual logistic support arrangement paves the way for deeper and more sophisticated defence cooperation between India and Australia. It will result in increased engagement through more complex military exercises which will enhance our capacity to respond to shared regional challenges. Secondly, the defence science and technology arrangement recognises that collaboration is absolutely essential to optimise research outcomes for both nations. This arrangement will now place our two nations at the forefront of defence technological research. Through both of these two new defence arrangements we will work more seamlessly together to shape an open, inclusive and prosperous Indo-Pacific. (Time expired)
The PRESIDENT: Senator McLachlan, a supplementary question?
Senator McLACHLAN (South Australia) (14:53): Thank you, Mr President. Can the minister update the Senate on the growth of Australia's defence cooperation with India and next steps for our engagement?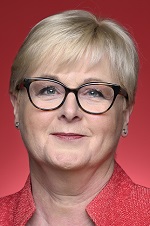 Senator REYNOLDS (Western Australia—Minister for Defence) (14:53): It's very pleasing to see that our defence relationship with India continues to grow and to mature. The number of shared activities between the two of us has increased fourfold over the last six years alone. Last year, our bilateral cooperation reached new heights with the conduct of Exercise Ausindex, which is our most complex military exercise together to date. For the first time, our navies undertook antisubmarine warfare exercises together and our P-8 maritime surveillance and response aircraft flew coordinated missions in the Bay of Bengal.
The time is now right for both our nations to increase defence engagement and also cooperation. Our new comprehensive strategic partnership will enable these more complex and comprehensive joint activities. It will also deepen our cooperation so that we together can address the challenges we both face in our region.
The PRESIDENT: Senator McLachlan, a final supplementary question?
Senator McLACHLAN (South Australia) (14:54): Thank you, Mr President. Can the minister outline the importance of Australia's defence relationship with India in the Indo-Pacific?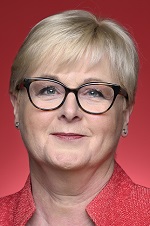 Senator REYNOLDS (Western Australia—Minister for Defence) (14:54): India and Australia are not only strong economic partners; we are also natural security partners, particularly in the Indian Ocean. As a West Australian, I am particularly cognisant of this. Our shared security challenges in the Indian Ocean include maritime threats, terrorism and natural disaster response. All of these have significant implications for the economic prosperity of both our nations. It is in Australia's national interest to work with India to address these challenges—bilaterally, trilaterally and also multilaterally through international forums such as the Indian Ocean Rim Association. There has never been a more important time for Australia to work with India and other like-minded nations to shape a prosperous, open and stable post-COVID Indo-Pacific.
See full session on Hansard